Leading with Resilience: Racine's Racial Equity and Environmental Justice Fellows
By Erin Keleske 
Climate change is not just a problem of the future, nor is it the only environmental threat we as a Great Lakes community must confront. From lead poisoning to food deserts, local families continue to fight a barrage of environmental challenge after challenge, often without even ascribing them as such. But it's crucial we acknowledge–today and everyday-–who has been made to stand at the frontlines of ecological collapse for decades: communities of color and low-income families are disproportionately affected by every major environmental problem we face. 
But Racine is now the only city in Wisconsin and the smallest in the country to receive a grant from The Funder's Network to begin tackling these issues of environmental justice. This support allowed the City to hire four talented young leaders to serve as Racial Equity and Environmental Justice Fellows, tasked with assessing residents' personal experiences with environmental justice and exploring opportunities to instill equity and resilience.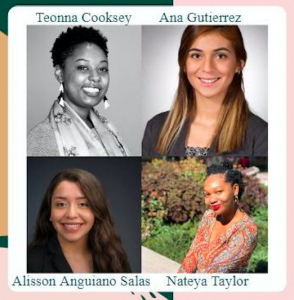 According to Fellow Nateya Taylor, a recent graduate of Carthage College, the problems they hope to address may not be what immediately comes to mind when people think about the environment and that's a good thing.
"Environmental justice encompasses so much more than just climate change. It also includes food deserts, transportation, job segregation, and school segregation. It's so important because a lot of the things affecting environmental justice also affect racial equity," said Taylor in a recent virtual Q&A.
The results of this community needs assessment, offered in the form of an online survey, sheds light on the ways climate change impacts frontline communities, but also how to best bring resilience training to the neighborhood level. The Fellows hope to create centralized 'resilience hubs' within one or more of Racine's Community Centers offering information about green infrastructure, healthy food access, and much more. Ana Gutierrez, a Fellow currently pursuing her MPA from the University of Wisconsin – Milwaukee, described these hubs as an accessible place to cope with the current and future environmental hazards currently impacting the Racine community.
But this research is more than just a means for prescribing action– the assessment helps ensure these hubs are crafted by and for the community. Alisson Anguiano Salas is a current Equity Fellow and undergraduate student at the University of Wisconsin – Parkside and she believes the survey offers a vital avenue for community members to advocate for more equitable resource allocation and to give their input. 
The environmental justice movement has traditionally been grassroots work, but Racine's Fellowship program demonstrates how deeply these issues are tied to the history of our cities and how local governments can become crucial, innovative leaders in this space. 
"When you think about environmental justice, we have to think about how [cities] are organized and planned out, and who gets to sit at the table to make those plans," said Fellow Teonna Cooksey, a recent graduate from the University of Wisconsin – Milwaukee School of Architecture and Urban Planning and recent recipient of a Rising Star Award at Nearby Nature's 2nd Annual African American Environmental Pioneer Awards.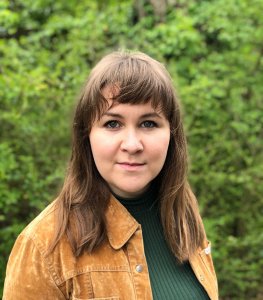 These efforts are led by the City's new Sustainability and Conservation Coordinator, Cara Pratt. The position was created in 2019 and is instrumental in coordinating Racine's efforts around renewable energy, vehicle electrification, water conservation, and much more — all of which are already being guided by the principles of environmental justice and the work of the Fellows.
"Racial equity and sustainability are two issues in municipal government that traditionally are afterthoughts. […] We lead with racial equity. We lead with environmental justice," says Pratt. 
As a result of the Fellow's work, the Racine Public Library has become one of 25 libraries nationwide to receive a 2020 'Resilient Communities: Libraries Respond to Climate Change' grant from the American Library Association. In addition to being designated as a "Climate Resilience Hub," this subsequent funding has allowed the team to hold a series of conversations to engage communities who historically have not been prioritized in the climate planning process and work towards the future creation of an "Equitable Climate and Environmental Justice Action Plan."