Fund for Lake Michigan Newsletters
Dear Friends,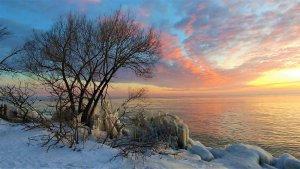 In writing an introduction for the Fund for Lake Michigan's latest round of grants, I was prepared to announce a return to some sort of normalcy after two years of the COVID pandemic. Instead, we are now facing an entirely new set of challenges with war breaking out in Europe and soaring energy pressures hitting the global economy.
Through it all the Fund for Lake Michigan remains focused on our mission to support projects and people who protect and steward Wisconsin's unique watersheds. From improving coastal habitats in Manitowoc County to "greening up" schoolyards in Milwaukee, the Fund for Lake Michigan has continued to direct monies where they can do the most good for our shared water resources.
Please take a moment to review our recent grants below and see how the Fund for Lake Michigan is working to bring new voices into the environmental community while supporting those who've long been committed to improving water quality statewide.
Sincerely
Vicki Elkin – Executive Director
Read the full Spring 2022 newsletter
here
.
Previous Newsletters
Winter 2021/2022:
https://mailchi.mp/fundforlakemichigan/fund-for-lake-michigan-january-2022
Fall 2021:
https://mailchi.mp/fundforlakemichigan/november-2021
Spring 2021: